The Gräflicher Park Health & Balance Resort is not just a hotel with a large English-style landscape park; it is a place of inspiration and vitality. A place to let go, relax and feel at peace. In our 1,800 m² spa area, you can bathe in healing waters from our own mineral springs and enjoy this oasis of peace with whirlpool baths, saunas and steam baths.
Or reserve our exclusive Luxury Spa Suite all to yourself. We also offer an extensive selection of revitalising spa and beauty treatments. As experts in exclusive care and cosmetic products by CLARINS, our GARTEN SPA is proud to bear the "Spa by CLARINS" seal of quality. This distinction is only awarded to hand-picked hotels and beauty institutes that have passed a particularly strict quality assessment, demonstrating outstanding expertise and exceptional commitment.
Explore all we have to offer during your stay at our exclusive health and balance hotel.
Garten SPA upper floor
Spa reception with lounge
Changing rooms with shower / WC
Separate ladies' sauna (can be booked individually)
Luxury Spa Suite (please reserve in advance)
Spa Bar with healing and mineral waters (free of charge)
Treatment rooms for face and body treatments (please reserve treatments in advance
Two relaxation rooms
Note: The fitness room has moved. It is now located in the new bath house in the Medical Spa.
Garten SPA ground floor
Outdoor pool with loungers and parasols
Bio-sauna (55 – 65 °C, 40% ambient humidity) and Finnish sauna (90 °C)
Several steam baths
Hot pool
Shower / WC
Spa garden
Various relaxation areas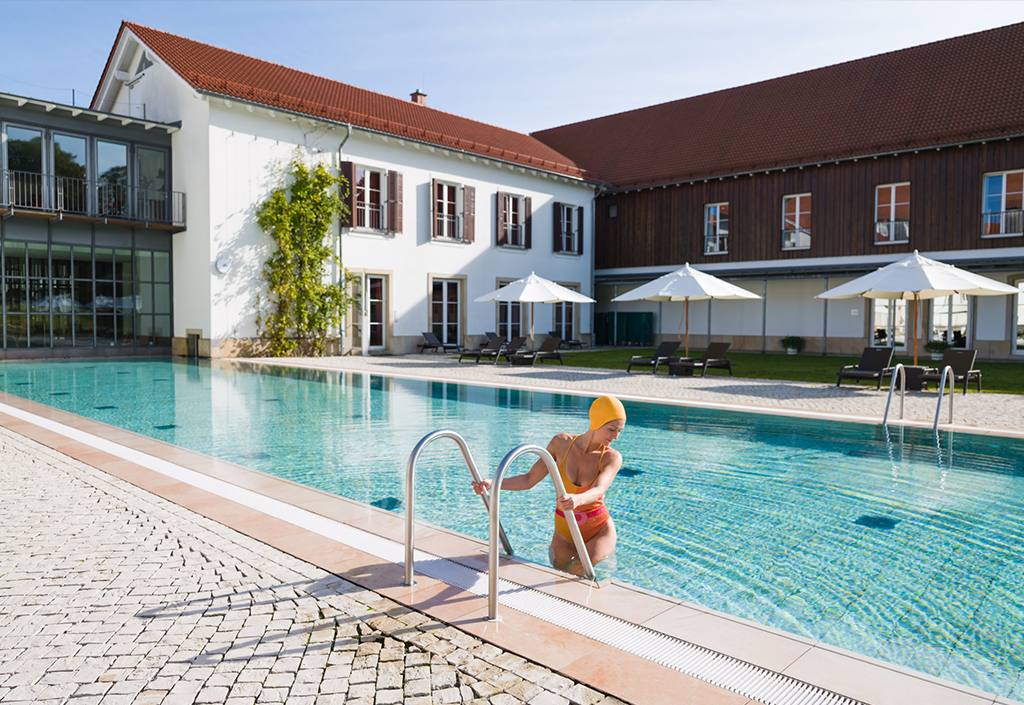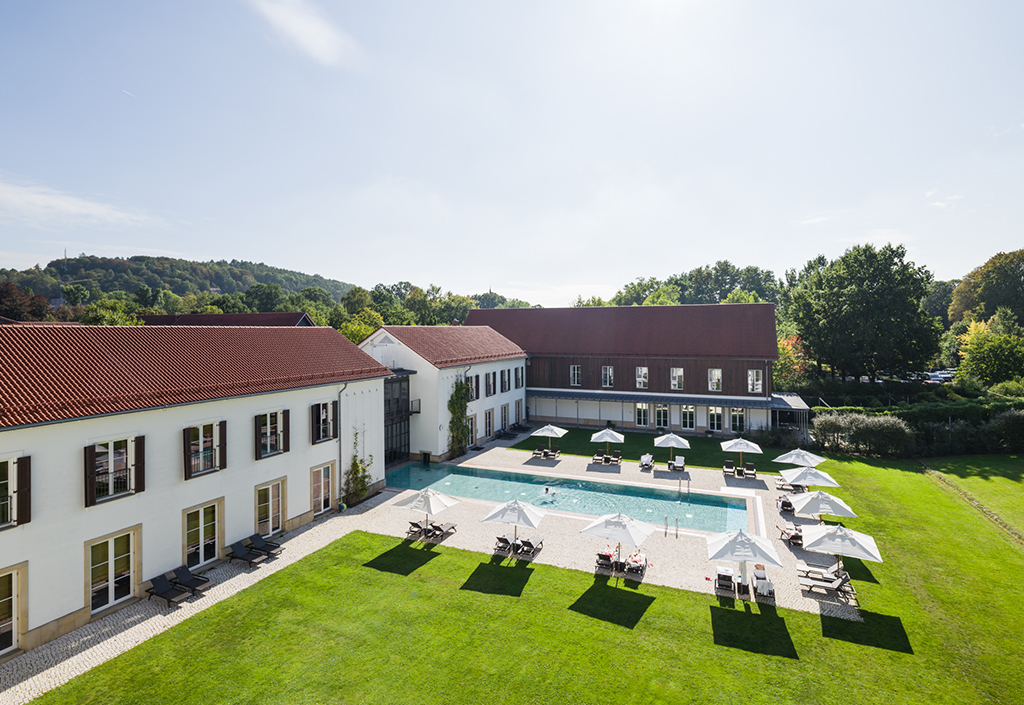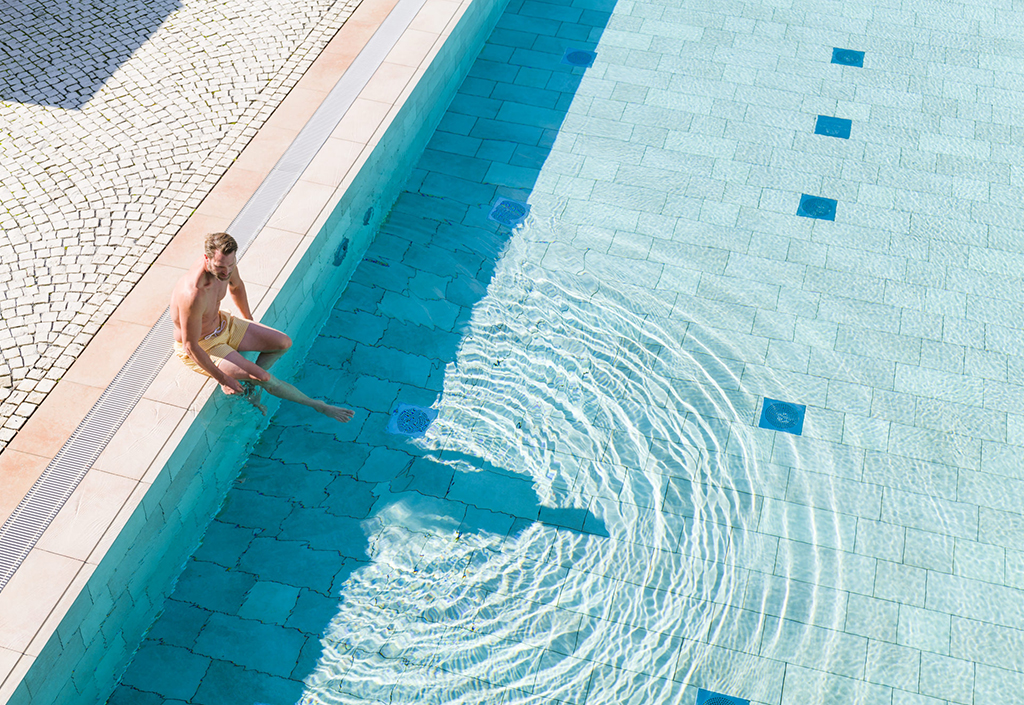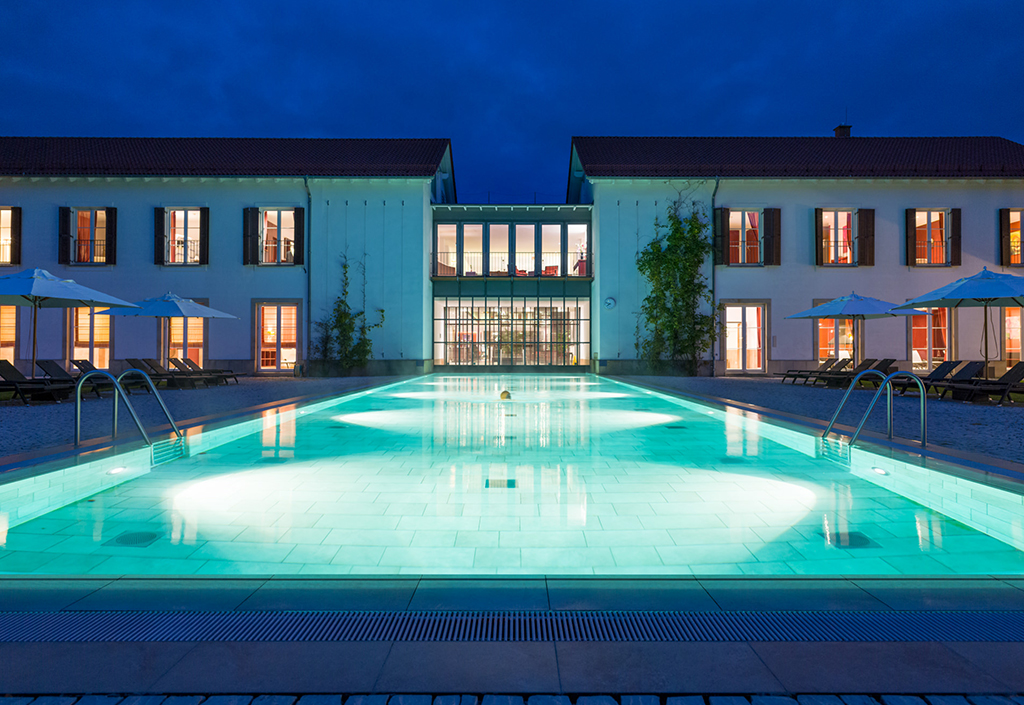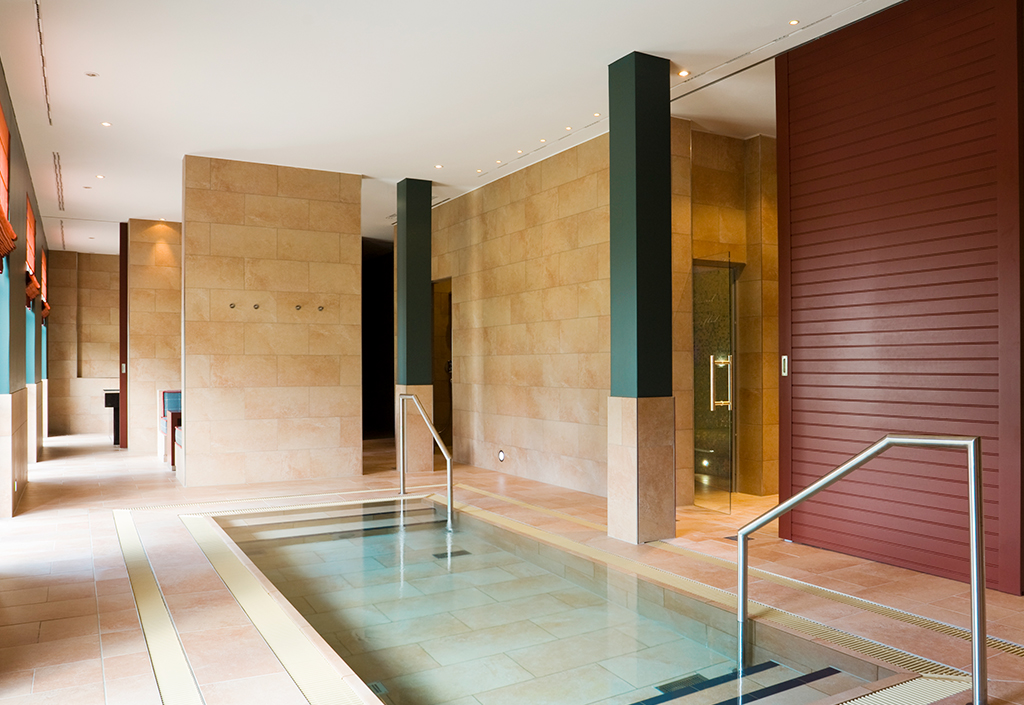 The centrepiece of our modern GARTEN SPA is its 25-metre outdoor pool, filled with spring water and surrounded by sun loungers and parasols in the large Spa garden. Or you can soak in the circulation-boosting warmth of our indoor hot pool. You can also unwind in the bubbling waters of the whirlpool bath with water benches and water beds.
25 m outdoor pool (open all year round, 28 °C)
Whirlpools with water benches and water beds
Hot pool (39 °C)
Indoor pool (32 °C) in the Medical Spa
Enjoy our new sauna area with its Finnish sauna, bio-sauna and steam baths, along with various showers and foot spas. The combination of 55 – 65 °C heat and 40% humidity eases tension, cleanses and relaxes while at the same time detoxifying the body through the skin. After your sauna session, you can relax in one of our relaxation areas or on one of the sun loungers in the GARTEN SPA. A ladies-only sauna can be reserved with prior notice.
Finnish sauna (90 °C)
Bio-sauna (55 – 65 °C) with ambient humidity of 40%
Steam baths
Separate ladies' sauna (can be booked individually)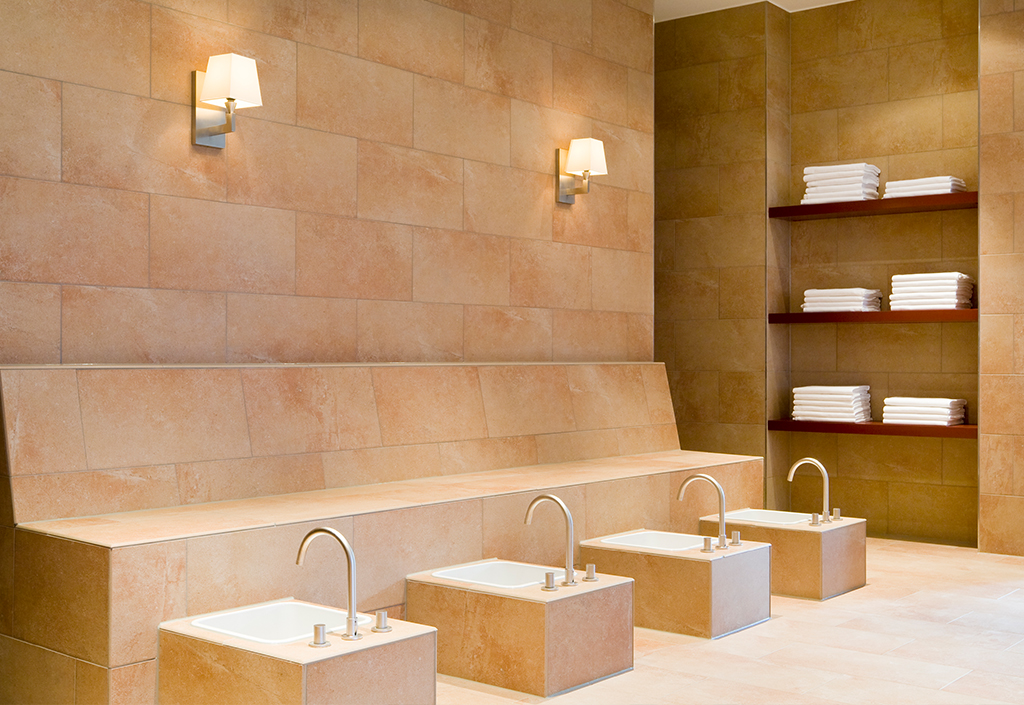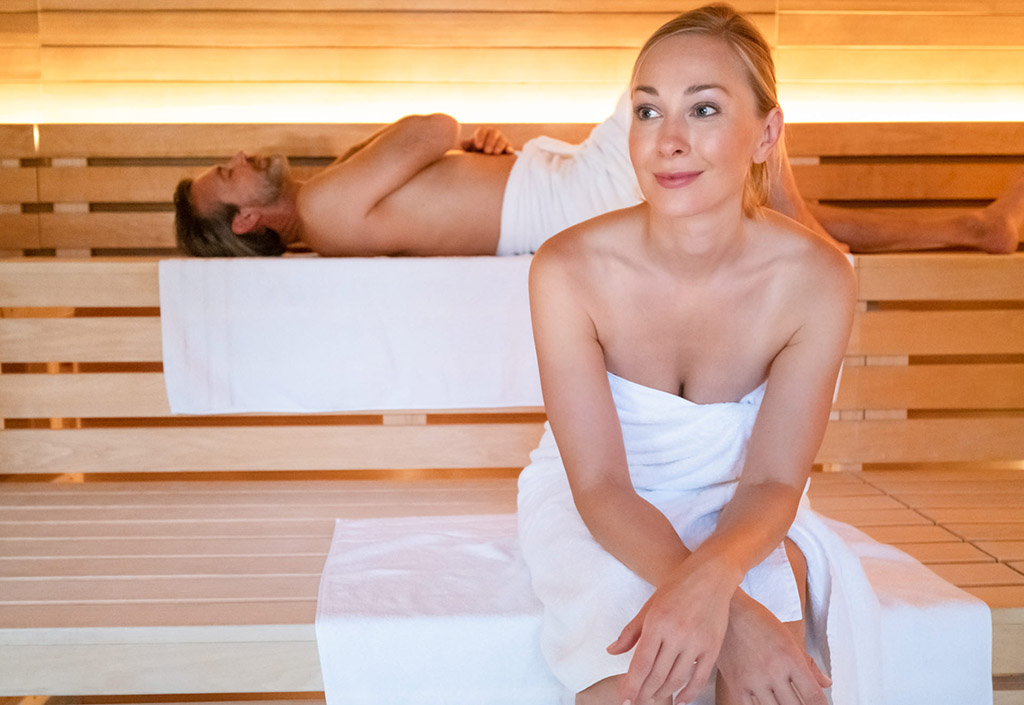 Outdoor pool: 7:00 am – 9:00 pm
Fitness room (in medical spa): 7:00 am – 9:00 pm
Sauna / steam bath: 10:00 am – 9:00 pm
Indoor pool: 1:00 pm – 9:00 pm (in medical spa)
Please follow our spa etiquette in the GARTEN SPA.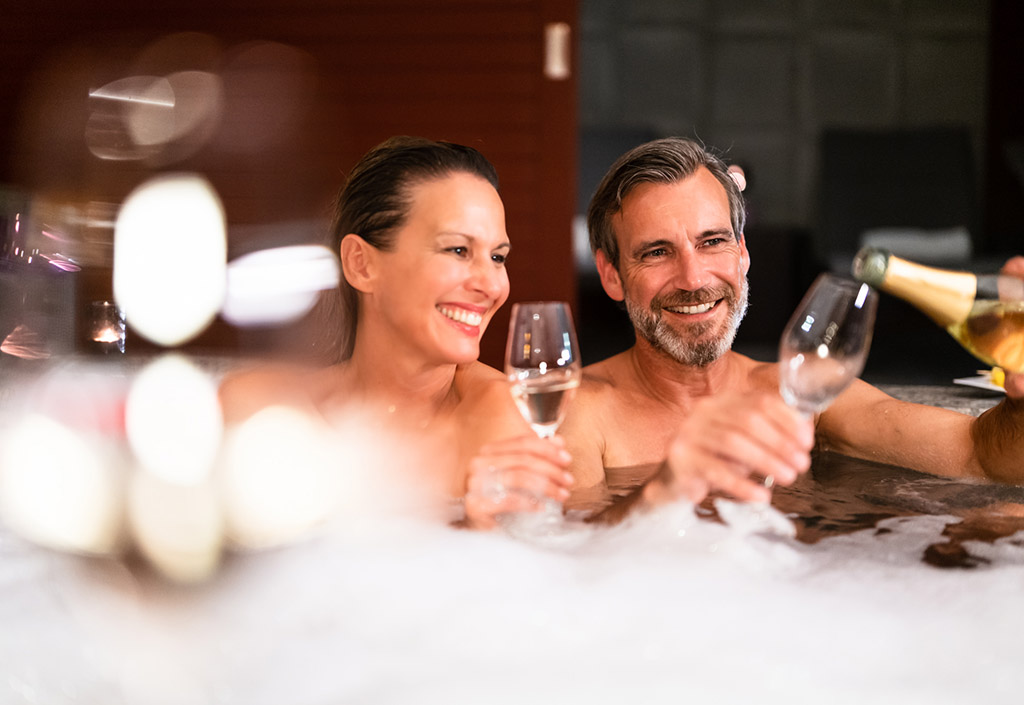 Are you in the mood for an undisturbed day in the sauna? Then make an exclusive reservation for our Luxury Spa Suite for up to 4 people. You will be able to enjoy the luxurious facilities of this oasis of relaxation all to yourself for between three and six hours. Indulge yourself with the aromatherapy steam bath, herbal sauna and whirlpool bath, as well as luxury showers, a wet table and two treatment tables. Naturally, guests in the Luxury Spa Suite can also book any treatment from the GARTEN SPA menu.
Clarins is one of the pioneers and leading experts in care treatments. Only hand-picked hotels and beauty institutes worldwide that have convinced with outstanding competence and exceptional commitment in a particularly strict quality test are awarded the title "Spa by Clarins". Exceptional treatments and massages are performed in our GARTEN SPA using the exclusive, 100% manual "La Méthode Clarins", which offers individual and unforgettable pampering moments for all the senses. The treatments can also be booked when staying in our Luxury Spa Suite.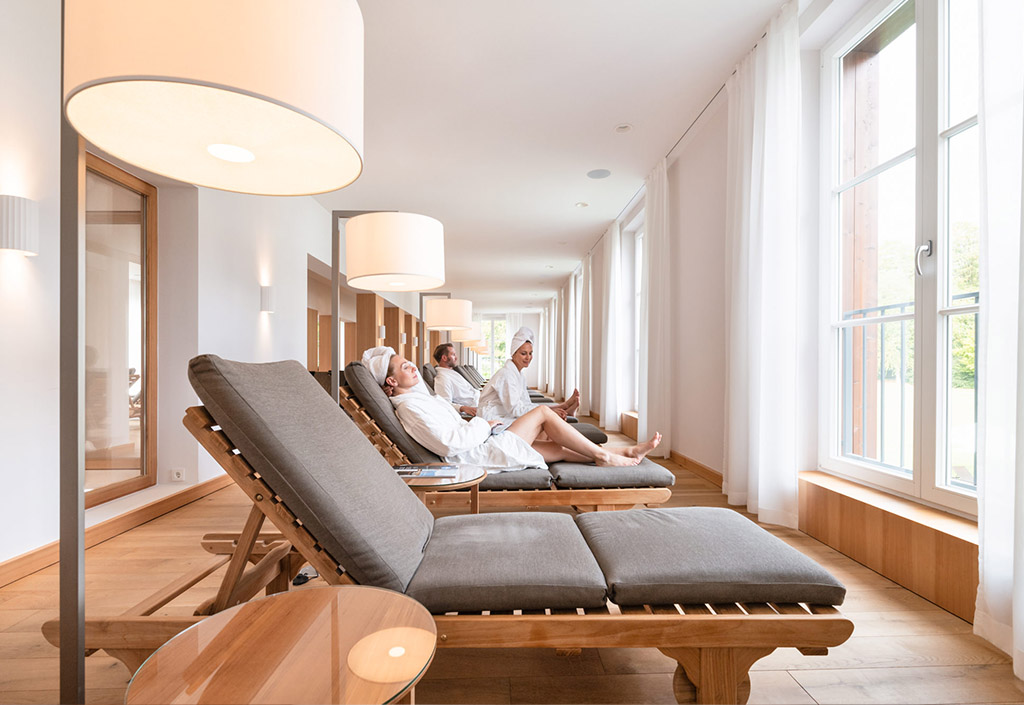 In the various relaxation rooms, which boast views over the garden and the outdoor pool, you can escape the rest of the world and indulge yourself with a quiet and relaxing moment.
They are also perfect in combination with a wellness treatment in our GARTEN SPA. The beneficial effect of the treatment doesn't just act on the treated area itself, rather it spreads throughout the whole body. The gentle touches reduce stress and help you regain your inner balance.
If you are pregnant or breastfeeding, we would be happy to advise you as to which treatments are suitable for you. Even if you have allergies or other physical limitations/constraints, you are welcome to contact us in advance to discuss any questions or uncertainties. This will help us to make the best possible preparations for your visit and ensure that you have a relaxed stay.