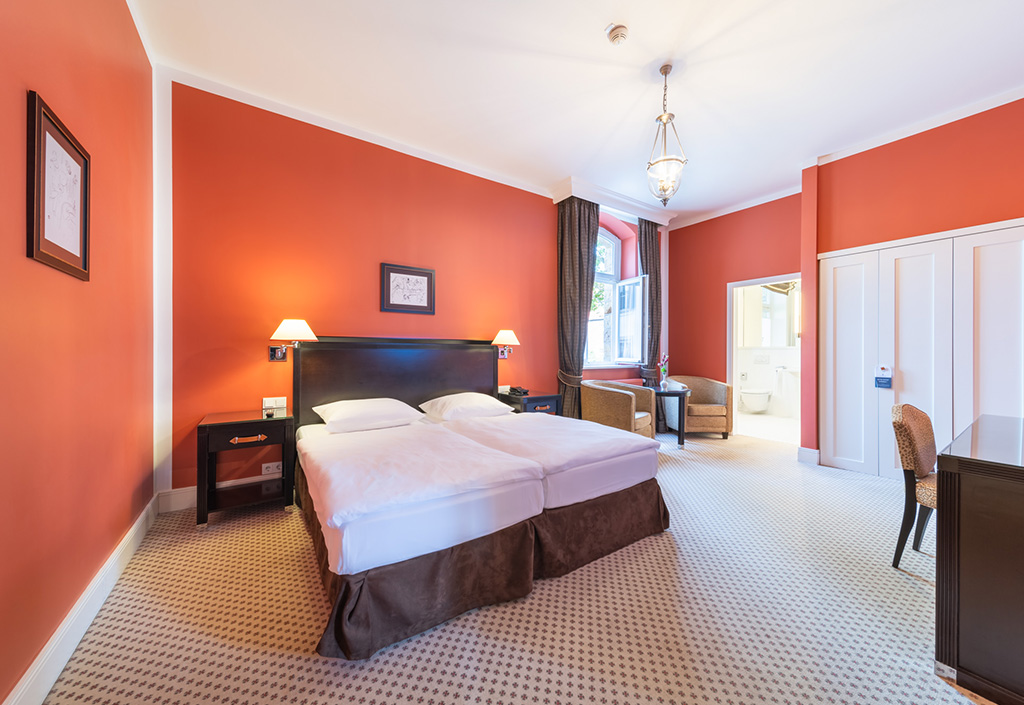 One hotel – endless possibilities. For centuries, the Gräflicher Park Health & Balance Resort in Teutoburg Forest has been a place of tranquillity and inspiration, a place for regeneration and to find new vitality. Modern medicine and spa treatments meet traditional healing methods at our health and wellness hotel, surrounded by energising nature. Our GARTEN SPA and Medical Spa offer relaxation in a class of its own.
Accommodation at the Gräflicher Park Health & Balance Resort consists of 135 rooms and suites, distributed across six different guest houses. Each room is truly one-of-a-kind, furnished with antiques and individual works of art from Count von Oeynhausen-Sierstorpff's private collection
Why not choose one of our selection of packages to make your stay at Gräflicher Park an absolutely unforgettable experience.