Activity and movement play a significant role in our holistic approach to health. With a morning jog or walk in the Park, you are already immersed in soothing nature. Our exercise and relaxation programme, including yoga, pilates, qi-gong, autogenic training and our "Start the Day Fit" morning workout encourage a balanced relationship between movement and relaxation. Whether you want to exercise indoors or outdoors, on your own or with a qualified personal trainer, at the Gräflicher Park Health & Balance Resort you are free to choose what best suits you. In addition, there are many attractive excursions and leisure activities to choose from in the Park's vicinity.
In our fast-paced world, it is ever more important to consciously bring your body and soul to rest. At the Gräflicher Park Health & Balance Resort, we offer different packages with gentle forms of relaxation and movement such as yoga, pilates and qi-gong which you can combine with your stay at Gräflicher Park. You can also choose to take individual courses and packages on-site once you arrive at Gräflicher Park.
In the fitness room in the Medical Spa's new bathhouse, you will find a wide variety of high-end Technogym exercise equipment, along with free weights, kettlebells, Blackrolls and everything else you need to achieve your personal training goals.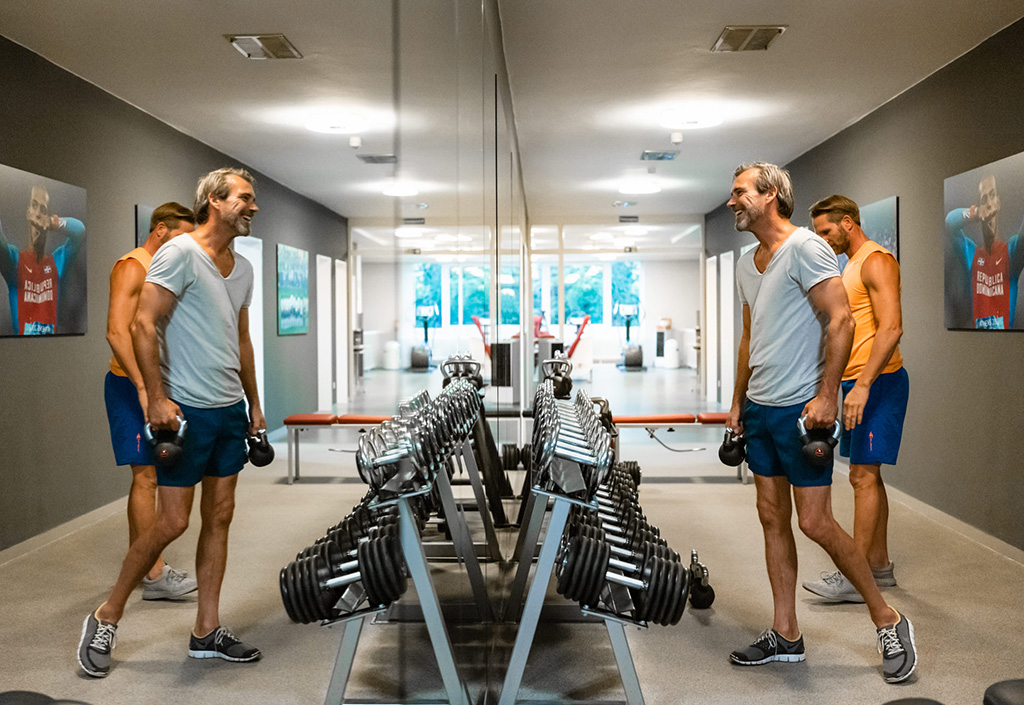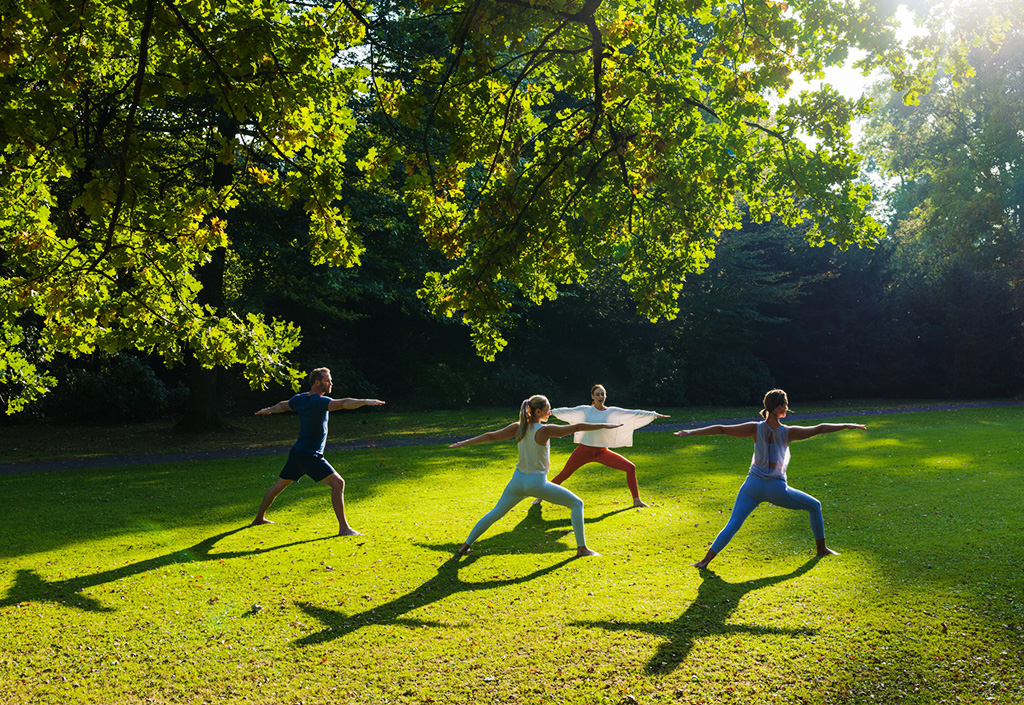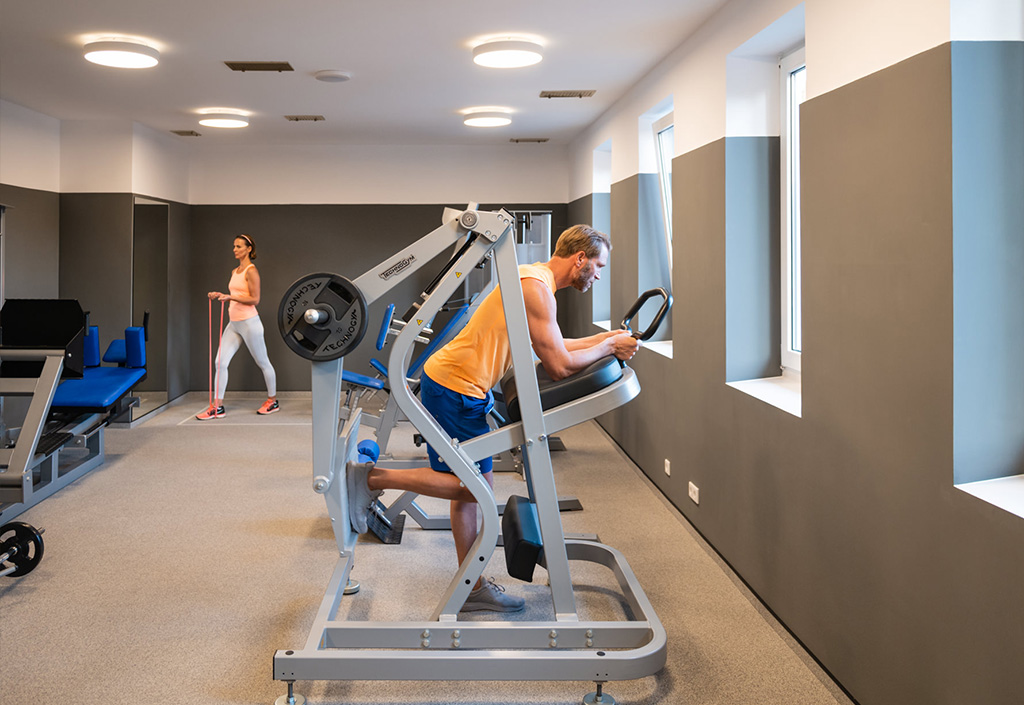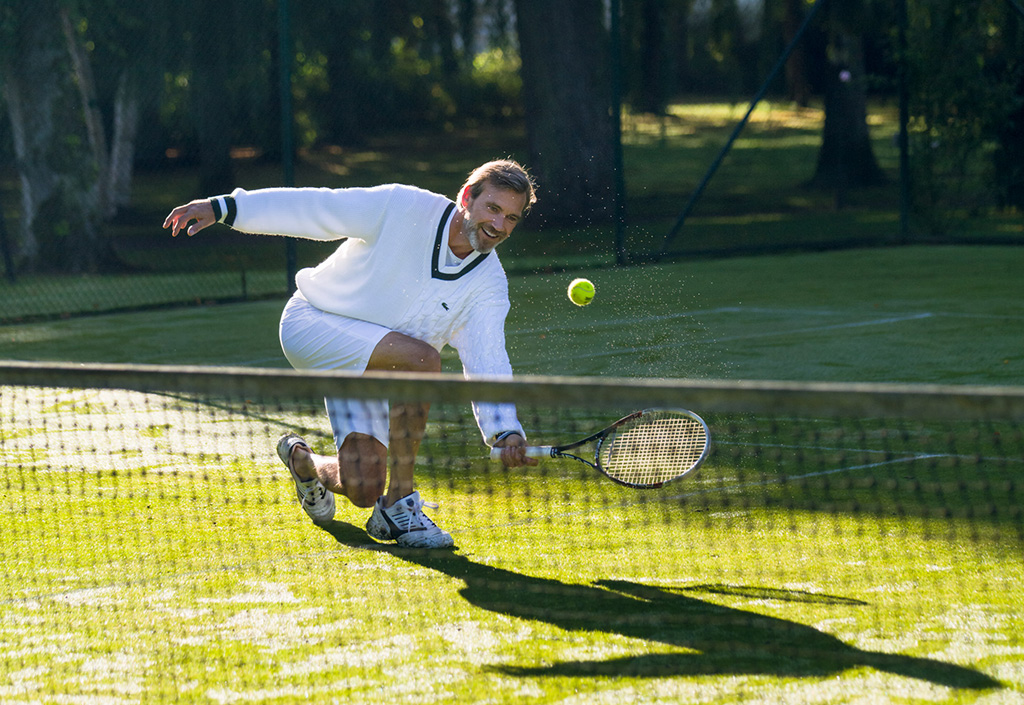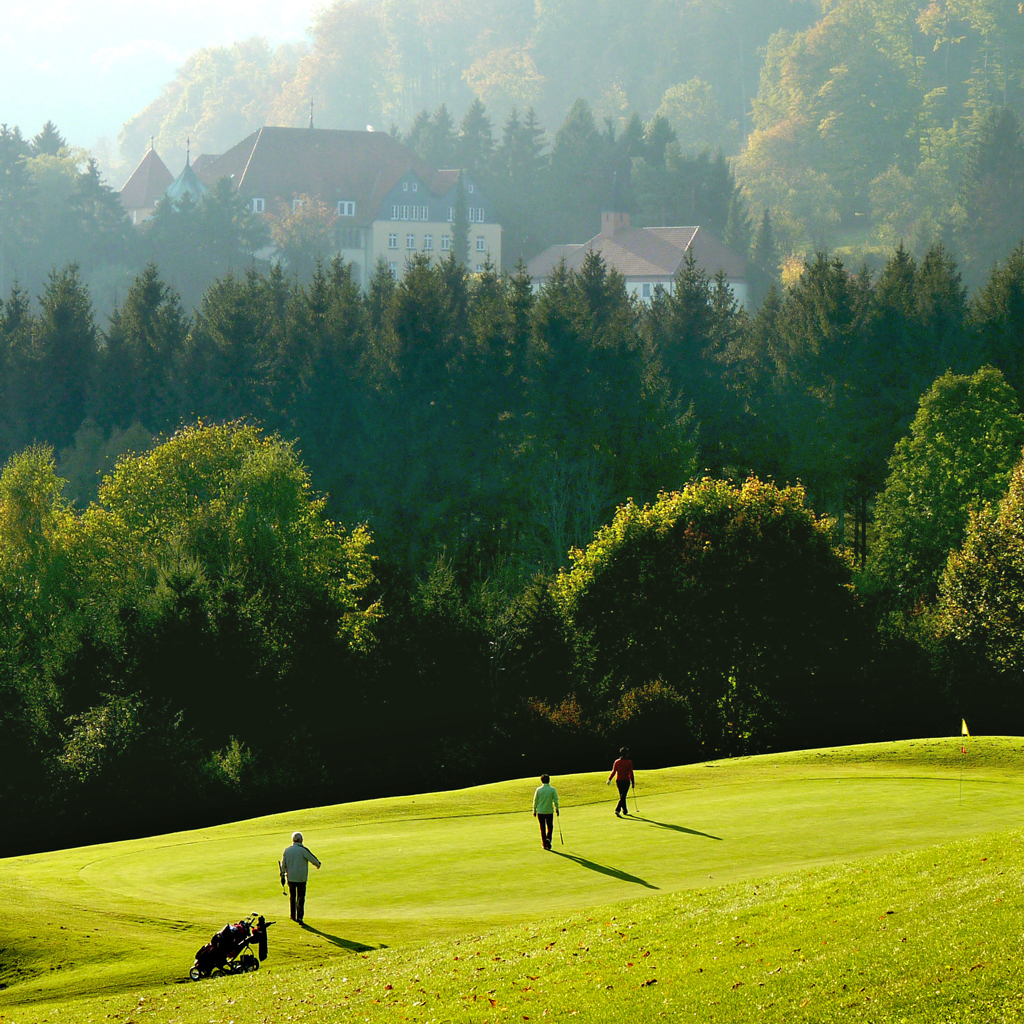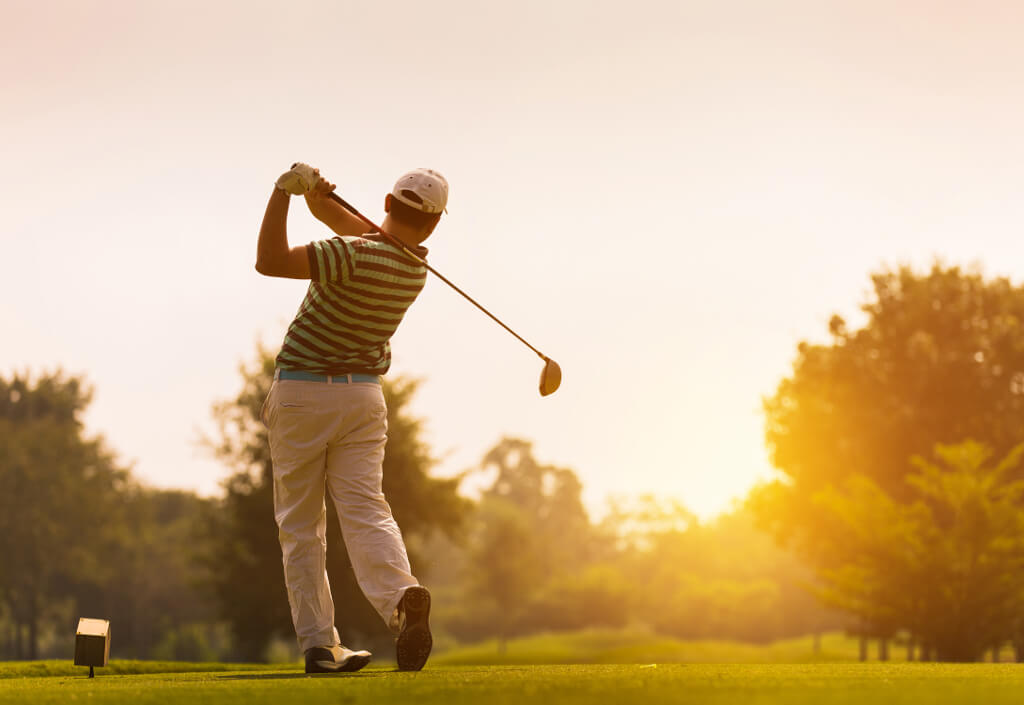 Not far from Gräflicher Park lies the Bad Driburg golf club, which offers golfers the perfect setting to pursue their hobby. The 18-hole golf course blends beautifully into the landscape of the southern Teutoburg Forest. Ancient oak trees, dark spruce forest, ponds and streams combine with wide fairways, shallow bunkers and challenging slopes to give the approximately 70-hectare championship course the feel of a park landscape with a challenging but fair level of play.
A large, partly covered driving range, a pitching green and several putting greens close to the clubhouse offer the perfect conditions to work on your game. Those interested in taking up the sport can take lessons here and be ready to head out onto the course within a week.
As well as the two grass courts, from the end of April, you can also play on one of our four clay courts at the Gräflicher Park Health & Balance Resort. Legends such as the "Tennis Baron" Gottfried von Cramm and the former world-class player Nicolas Kiefer have come here to train.
With the four indoor courts, which are also available on request and depending on availability, you don't have to let bad weather cancel your game of tennis at Gräflicher Park.