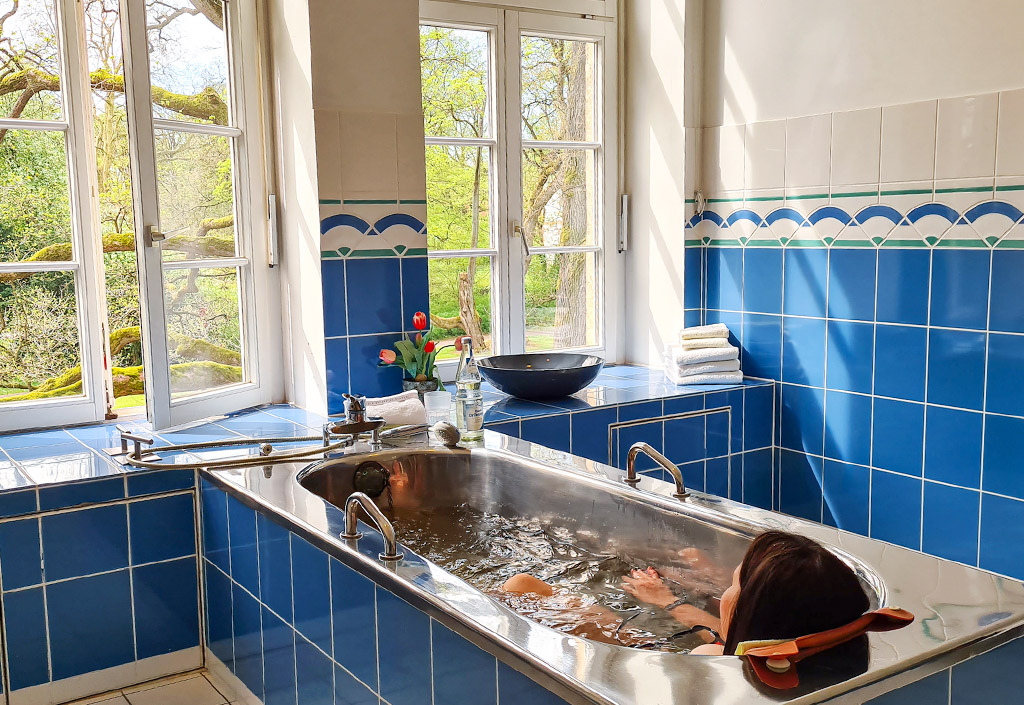 Medical expertise in the historic bath houses
Our traditional health treatments using the healing waters of our own mineral springs and the mineral-rich natural mud found in the region have been well know far beyond the borders of Gräflicher Park for centuries. That is why people have been coming to Bad Driburg for more than 230 years now to relax and feel rejuvenated in Gräflicher Park.
We have traditionally taken a holistic view of health and well-being. Thus, over the centuries, the von Oeynhausen-Sierstorpff family has erected several buildings to offer therapeutic treatments combining medical expertise with the benefits of the spring water from the Gräflicher Park springs.
The combination of modern medicine and traditional healing techniques encompasses a variety of therapies and cures along with relaxation and back pain programmes, which can give you lasting support as part of your preventative healthcare or recuperation strategy. In some cases, treatments prescribed by a medical practitioner can even be billed to a health insurance fund. The treatment menu is available to both hotel and day guests.
The Resort's historic bathhouses lie towards the back of the park, next to the fountain arcade, and are within two minutes' walk of the hotel. The entrance is on the side of the building.
In the steel bathhouse, carbonated mineral water baths and mud treatments have long been used to bring body, mind and soul into harmony. Our health hotel's Medical Spa is located in the new bathhouse. There, a professional team of doctors and trained therapists and osteopaths awaits you. With their comprehensive expertise, they will respond to your individual needs and develop a tailor-made therapy plan that puts you as an individual at its centre.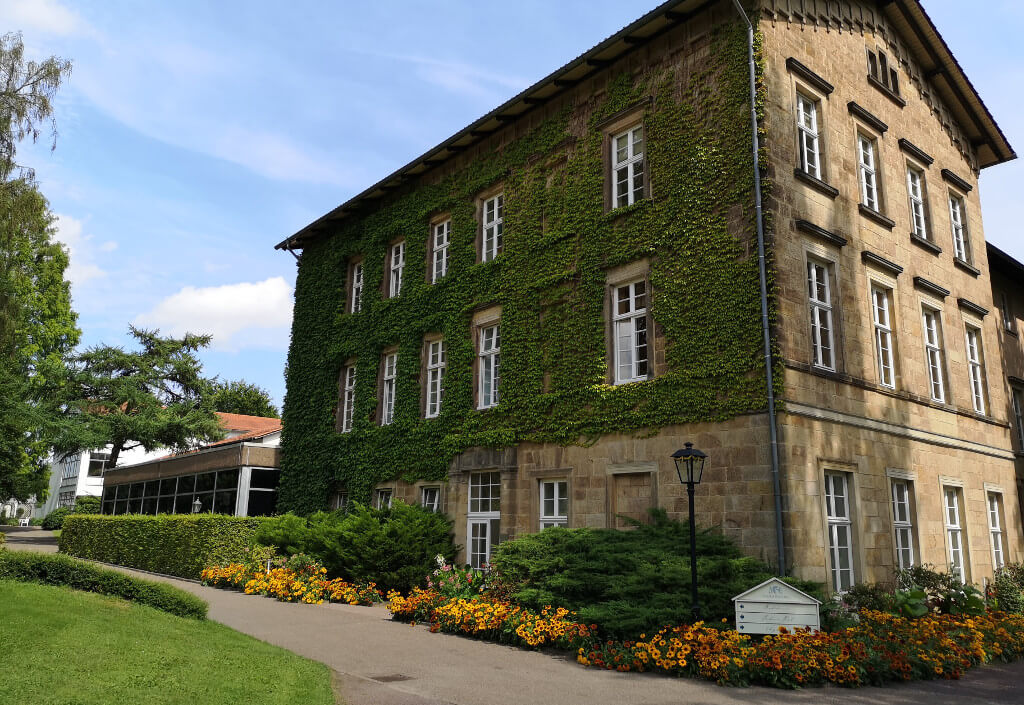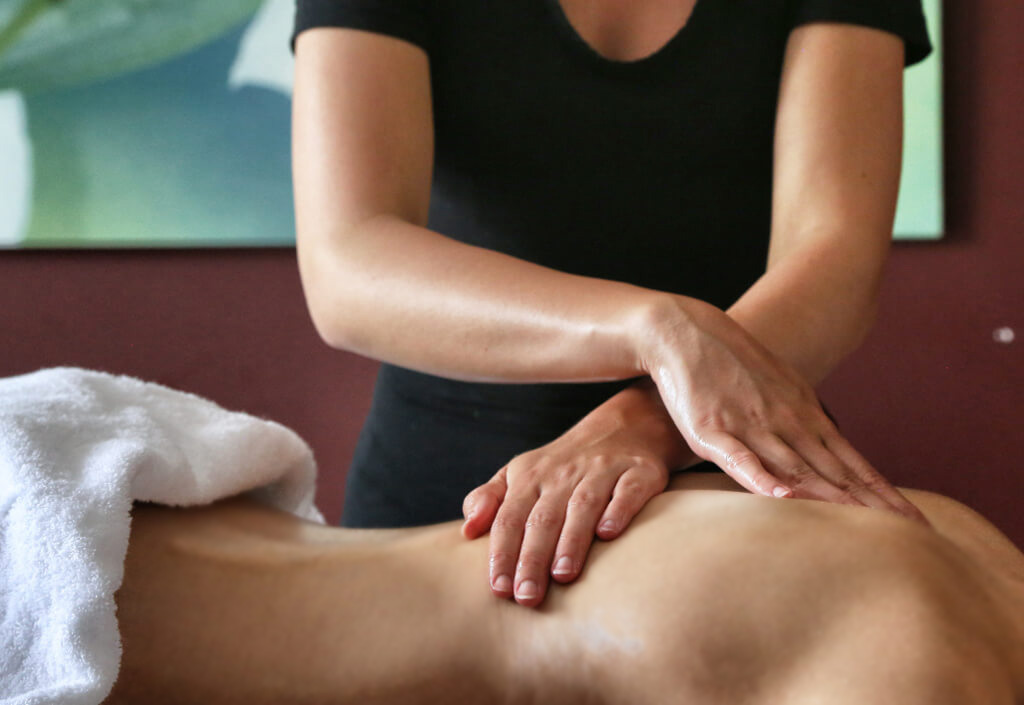 Mud baths and treatments
Water and hydrotherapy
Physiotherapy
Yoga, Pilates and Qi-Gong
Medical massages
Medical Baths
Anyone who has tried before to rid themselves of bad eating habits knows how hard it can be. But it is not impossible. With the FX Mayr cure that is named after him, the Austrian naturopath Franz Xaver Mayr (1875 – 1965) developed a manageable way out. The cure is based on the realisation that most health problems are caused by placing excessive demands on the digestive system. Getting to the root of the problem requires a holistic approach. Therefore, at the start of an FX Mayr cure in our Medical Spa, we make a comprehensive assessment of all aspects of your health.
We then use this to make personalised treatment and diet recommendations for you. Healing waters and herbal teas ensure a thorough cleansing of the digestive tract. Abdominal massages by our FX Mayr doctor increase blood circulation in the abdominal region, decongest the liver and promote digestive activity. The body's own ability to heal is stimulated without any feeling of hunger. The result? A feeling of lightness of mind and body, the flushing out of waste products as well as an improved physical wellbeing and enhanced awareness, the effects of which last long after your stay at the Gräflicher Park Health & Balance Resort.